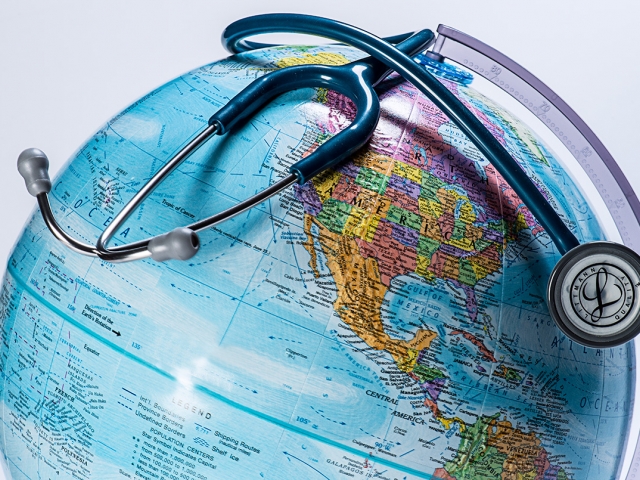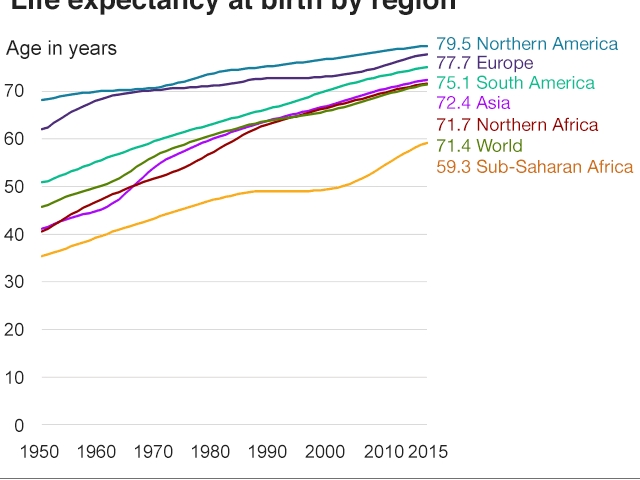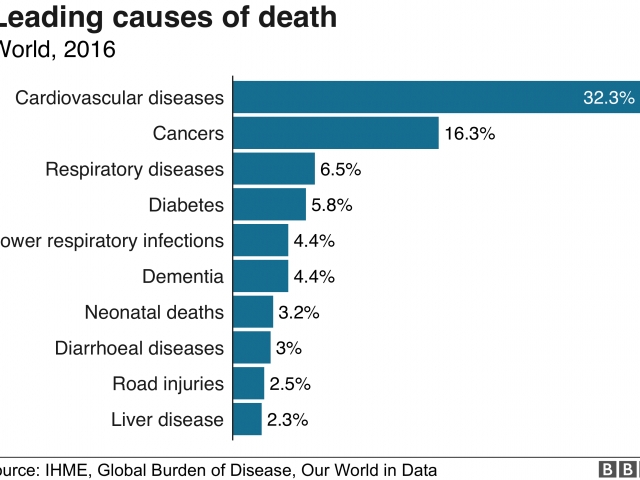 What do people of the world die from?
6th March 2019
Immediate Care Training
---
Around the world, people are living longer.
In 1950, global average life expectancy at birth was only 46. By 2015, it had shot up to over 71.
About 56 million people in the world died in 2017.
This is 10 million more than in 1990, as the global population has increased and people live longer on average.
More than 70% die from non-communicable, chronic diseases. These are not passed from person to person and typically progress slowly.
The biggest single killer is cardiovascular disease, which affects the heart and arteries and is responsible for every third death.
This is twice the rate of cancers - the second leading cause - which account for about one in six of all deaths.
Other non-contagious diseases such as diabetes, certain respiratory diseases and dementia are also near the top of the list.
Click on link for full report What do people around the world die from?
---
Recent articles