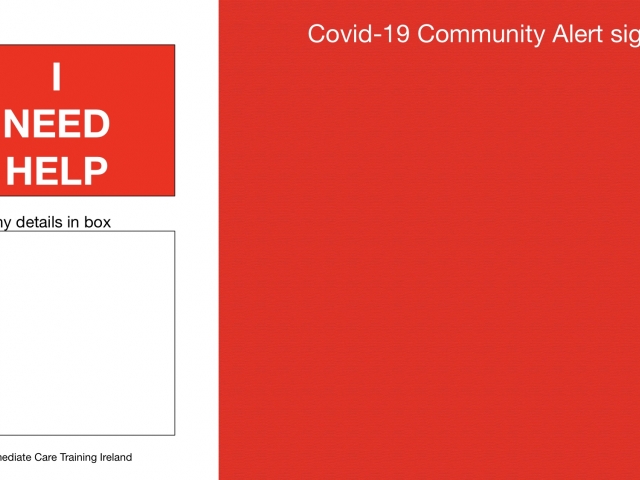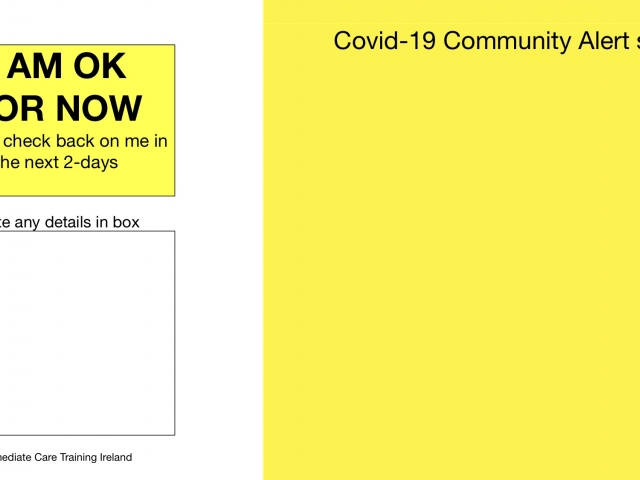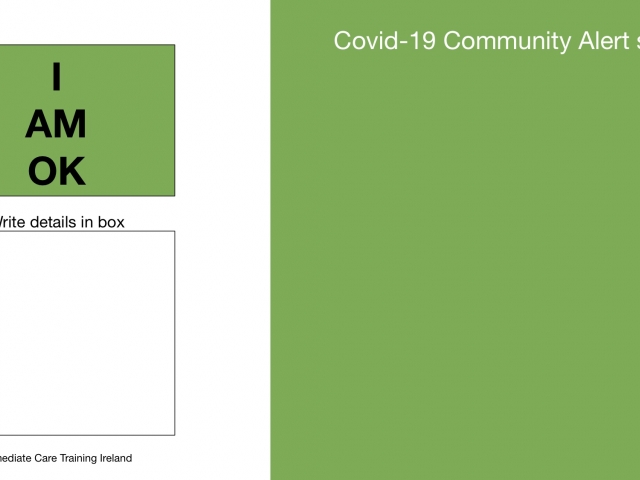 Covid-19 ALERT Signs
29th March 2020
Brian Carlin
---
We have developed some ALERT signs that can be used by anyone who would like to let their family, friends and neighbours know if they need help or not.
There are 3 signs, each with a specific colour that relates to the ALERT priority, namely:
RED: I/we need help now
YELLOW: I/we do not need help yet, but please check back tomorrow
GREEN: I/we have everything I need and are ok
The colours are based on a Triage system that is widely used and recognised during a major incident by pre-hospital and Hospital Healthcare organisations - where the colours relate to a time frame that treatment should be provided.
A box is provided on the sign for the individual or household to complete. Anyone who is in a position to help can read the specific problem and help that is being sought and avoid direct contact.
These signs should be displayed in the window or door of your/their home
Good luck
---
Recent articles