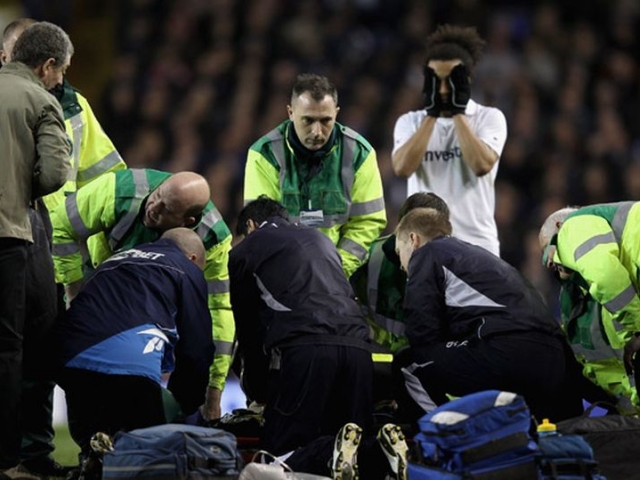 A scary situation when you have a dead, blue 18 year old lying in front of you.
4th March 2019
Immediate Care Training
---

My name is Ciarán O'Shaughnessy, I am a physiotherapist working in Cork University Hospital (CUH). In November 2014, I did the SPoRTS Immediate Care Course run by Brian Carlin.
On Tuesday 31st April 2015, I was covering an Under 21 championship gaelic football match (Nemo vs Bishopstown) in Cork city. After the match, an 18 year old player who had been playing collapsed in the dressing room, and was unresponsive. I had to commence CPR and once the defibrillator arrived, I had to administer two shocks. I had to continue the CPR for 10 minutes before I got a pulse and he began to breath again. It was a further 20-25 minutes after this before the ambulance arrived. The player underwent tests in CUH, which uncovered a rare anatomical anomaly in his heart which required him to have to undergo heart surgery. Thankfully, he has since made a full recovery.
I can safely say that, without the knowledge and practical skills that I gained from the SPoRTS Immediate Care Course, the outcome may not have been so favourable. All the practical scenarios that you practice (and sometimes feel silly doing at the time!) were invaluable, as this approach meant that I went into almost complete autopilot such that my responses to the life-and-death situation were instinctive so that I was able to do what I needed to do without wasting time having to think about it. This is exactly what you need in a scary situation like that when you have a dead, blue 18 year old lying in front of you. For any medical professional who is involved with a sports team, I can not recommend this course highly enough and the importance of being trained to deal with serious situations like the one I encountered. I would just like to say a huge "thank you" to Brian Carlin and all the mentors involved in the course. It is thanks to all of you that I had both the honour and surreal experience of someone saying to me "I owe you my life"!
---
Recent articles